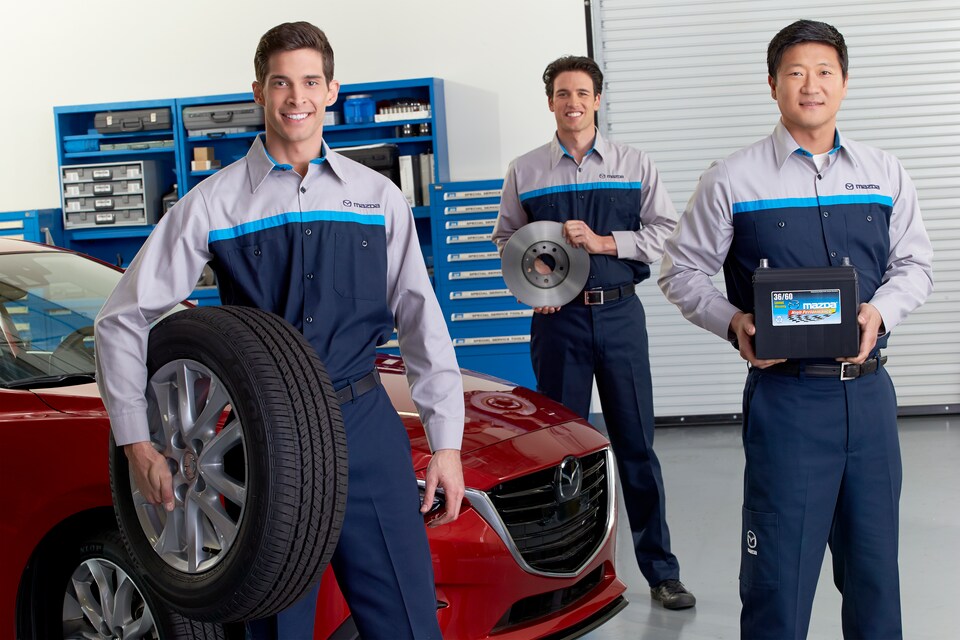 Winter time is among us here in the areas of Falmouth, ME and if you have yet to service your car, truck, or SUV with the essentials that you need to get through a frosty winter our service center doors are open to you. It is wise to service and maintain your car before the winter strikes for multiple reasons, especially if you haven't managed your vehicle since summer or springtime. Here at Morong Falmouth Mazda, our certified technicians will go over all the essentials of your vehicle's needs and check for any damages or repairs you may have received in the year of 2017. We want all our customers to enjoy a safe and reliable commute this winter and here's what you can look forward to when preparing your vehicle for wintertime driving.
There is no doubt that the road conditions we face each winter become icy and slippery and having solid traction and stopping power is more than necessary when commuting on the roads of Falmouth. Our service team does it all from tire rotations, tire repairs, brake repairs and oil changes. Nothing is worst than not having quality vision during a snowstorm, and that's why we repair headlights and replace windshield wipers, and when it comes to staying warm, we make sure your heater is up to speed so you can endure a comfortable commute.
We also conduct transmission flushes, battery replacements, and filter exchanges as well as alignments and fluid top-offs. If it has been some time since your last vehicle service, schedule with our team today by calling (866) 873.8575 and we will schedule a date that is convenient to you. Be prepared this winter season and have your vehicle investment serviced or repairs so you can take on the winter elements safely. We look forward to serving you and remember to drive safe this holiday season and throughout the remainder of the winter in Falmouth. See you soon!